Mission Statement:
The mission of the Agate Soil Conservation District is to provide information and assistance to land users in the wise use of conservation of our soil, water and other natural resources to achieve sustained agriculture production for current and future generations.
Monthly Board Meetings
Meets monthly, date & time announced on our District and Events calendars.
Teleconference Board Meetings
Agate Conservation Board utilizes the power of technology for meetings, whenever possible, which reduces pollution, fuel consumption and also leverage the best returns off time spent by both Board members and the public for meetings.
To learn how you can participate in teleconferenced meetings, via the call in number and access code, please contact the District Manager at 719-541-2359, Ext. 101
OR use form to the right to request information via email.  
Teleconference Access Request
Agate Conservation Board: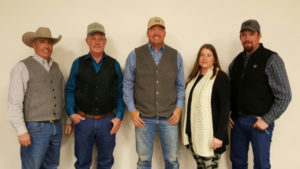 President – Glenn Benjamin
Vice President – Joe Craven
Secretary/Tresurer – Karli Beuck-Golliher
Member- Dawson MacLennan
Member  – Casey Craven
Services:
We lease equipment for projects requiring earth moving and prairie dog control.
Contact Casey Craven at 970-597-7837 for details on earth moving options.
Common uses of equipment are:
Dams

Terraces
Diversions
Plugging Cow Trails
Prairie Dog Control (includes staff supervision of process)