Double El Conservation District will provide a scholarship to assist an area youth to attend Camp Rocky (must live within District boundaries or be a student at Miami-Yoder, Simla or Calhan school).
Deadline to apply for scholarship is June 2, 2022.
About Camp Rocky
This is the 58th year for this exceptional camp! Camp Rocky is scheduled for July 10th through 15th, 2022.
The Colorado Association of Conservation Districts brings this educational youth camp together each year for students aged 14 – 19 years.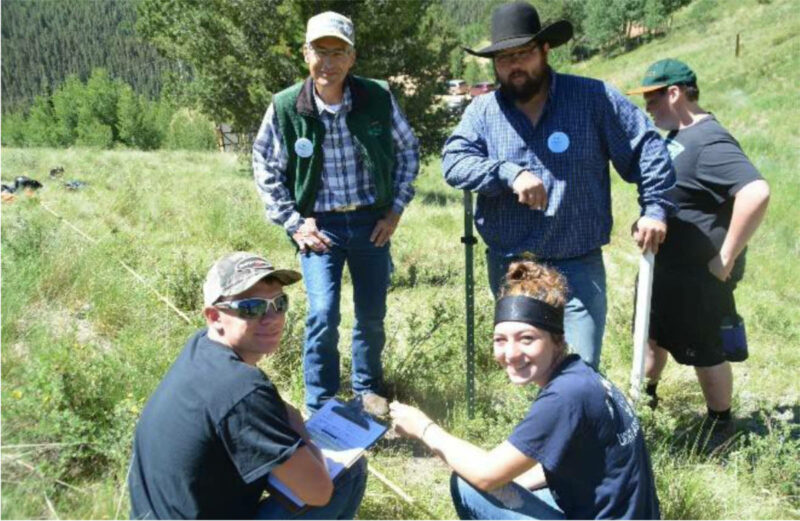 Each year, new and returning students choose one of the following resource fields for their area of focus:
Rangeland Science
Forestry Management
Soil & Water Science
Fish & Wildlife Management.
At the end of the week, students will use their group learning plan to complete a management project. Additional camper activities include volleyball games, hiking, a campfire, group challenges, nightly natural resource presentations, and a talent show.
Registration & Costs
The cost of this week long conservation camp experience is only $350 per student.
Each camper that is interested can go to the 2022 Camp Rocky CACD website to download a brochure, register online or download the 2022 camp application.
The application, along with a $100 camp deposit, is required from each camper. The balance of the $250 is due by June 30, 2022.
Scholarship to Attend
Scholarship for this year's camp is available by contacting Double El Conservation District.
For more information or to apply for Camp Rocky scholarship, contact Double El CD, phone 719-541-2359 x 180 or come to the office at 504 Washington, P O Box 215, Simla, Colorado 80835.